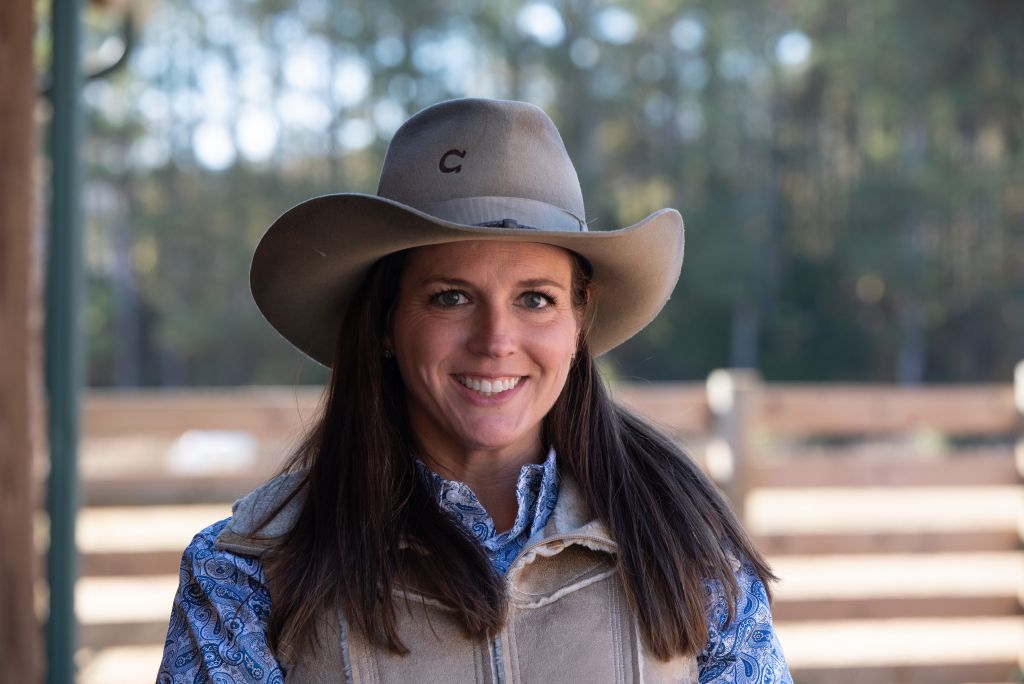 Tiffany and Kent Fuller
Tiffany and Kent are the owners/operators of Ranch 219 in Newberry, SC. Tiffany raises, trains, and competes on barrel horses. Kent enjoys trail riding in the mountains of the West. Due to sharing comparable training philosophies, Ranch 219 teamed up with trainer, Meredith Mobley. Together, they will navigate the adventures of Carolina to Cody as they will jointly train and prepare horses to be sold at the best sales in the country.



Meredith is a United States Dressage Federation bronze and silver medalist. She has shown dressage successfully through the FEI levels winning multiple state, regional, and national awards. Meredith has had the great fortune of studying under many great American and European trainers and, most importantly, learning from outstanding horses. In recent years she has transitioned to more western riding, enjoying the practical work the style promotes.



Ranch 219 and Meredith are passionate about starting young horses gently and correctly. They believe all horses, regardless of future chosen discipline, need to start with the three R's: rhythm, relaxation, and respect. Once those foundational principles are achieved it is their goal to identify talents and potentials in each of their mounts.



This team firmly believes that there is a job for every horse and it is a great joy to figure out what each horse is best suited for. They enjoy the process of building a horse's strength and confidence and contributing to its future success. With astute attention to detail, happy and hardworking riding partners are produced!