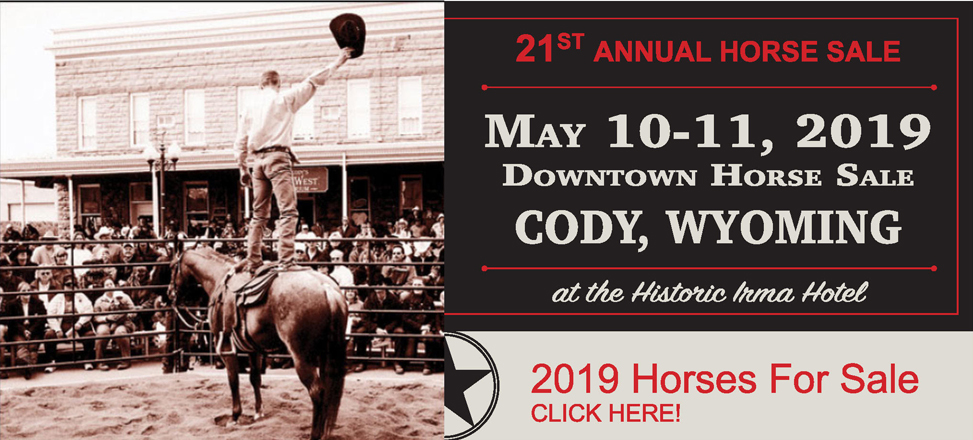 The West Lives in Cody, Wyoming
Welcome, it is a pleasure to bring you this year's horses from our list of reputable consignors.
Please enjoy your stay here in Cody and let our "Great" Sponsors know you are here because of their support!
If you stop in Cody's downtown stores, let them know you are here because of the HORSE SALE.
Thanks again for checking in with us, we hope you find something you like.
The Cody Horse Sale Committee & Clark Management Company
Jake & Kay Clark
SUBSCRIBE to our YOUTUBE CHANNEL!