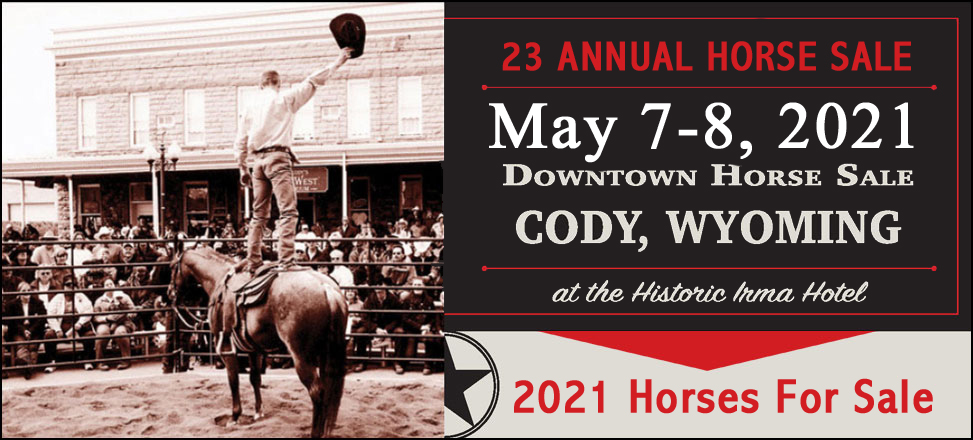 The WEST Lives in Cody, Wyoming
2020 Consignments are being taken at this time.
We have some great horses coming.
Welcome, it will be a pleasure to bring you the 2020 horses from our list of reputable consignors.
Please enjoy your stay while you are here in Cody and if you stop in Cody's downtown stores, let our "Great" Sponsors know you are here because of the HORSE SALE.
Thanks again for checking in with us, we hope you find something you like.
The Cody Horse Sale Committee & Clark Management Company
Jake & Kay Clark
SUBSCRIBE to our YOUTUBE CHANNEL!