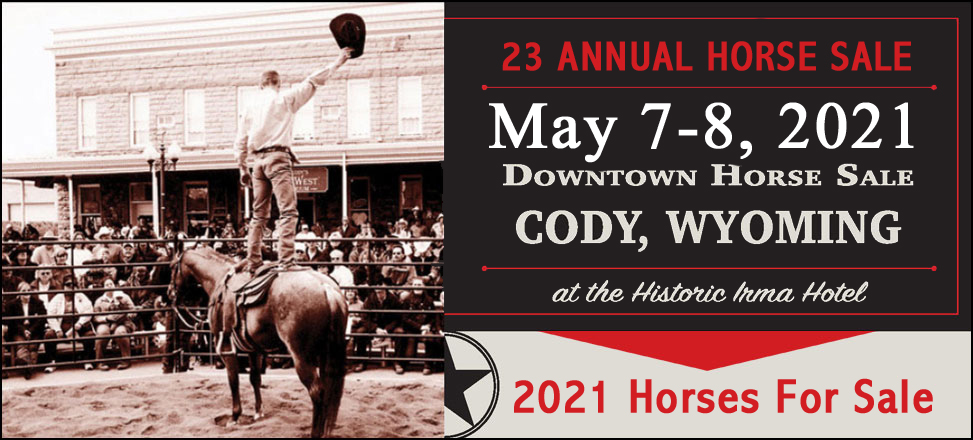 The WEST Lives in Cody, Wyoming
Due to the Covid-19 Pandemic, the Cody Horse Sale has been moved to an ONLINE Bidding Auction.
Please view the ONLINE Auction Catalog at https://codyhorsesale.hibid.com
All Information in the Catalog for locations, Terms & Conditions have changed to accomodate the ONLINE Auction.
Welcome, it will be a pleasure to bring you the 2020 horses from our list of reputable consignors.
All the Cody businesses will miss seeing you this year and hope to see you in 2021.
Thanks again for checking in with us, we hope you find something you like.
The Cody Horse Sale Committee & Clark Management Company
Jake & Kay Clark
PLEASE HIT your F5 or refresh button to view new information on all pages.
SUBSCRIBE to our YOUTUBE CHANNEL!